National Public Health Week Activities
The Arkansas Public Health Association partnered with the Arkansas Department of Health Office of Communications and Hometown Health Improvement on activities to promote National Public Health Week, held April 5-11, 2021. Several resources were developed, including 3 toolkits. As part of the toolkits, templates were included to make promoting NPHW easy and convenient. The logos and graphics can be easily added to email, Facebook, Twitter or other social media pages.  The toolkit also contains a template letter to the county judge asking him to sign a proclamation for NPHW and a similar letter for the County Health Officer (CHO).  The proclamation is included that can be copied and pasted.  There are also several public service announcements, letters, and graphics for promoting and communicating with local TV, radio, newspaper and other print publications.  Toolkits can be found here.
Pictures are included below of county judges signing the proclamation.
Thanks to these county judges for recognizing public health activities during National Public Health Week #NPHW
Lunch and Learn Daily presentations
Lunch and Learns were held each weekday highlighting issues that are important in improving the overall health of the state. This year, AHELP/CHELP has collaborated with APHA to host its 2021 Public Health Week. Sessions were held via livestream to learn about the public health topics: Mindfulness, Advancing Racial Equity, Food Insecurity, Climate Justice, and Community Health Workers. AHELP/CHELP points were available.  Videos can be watched here.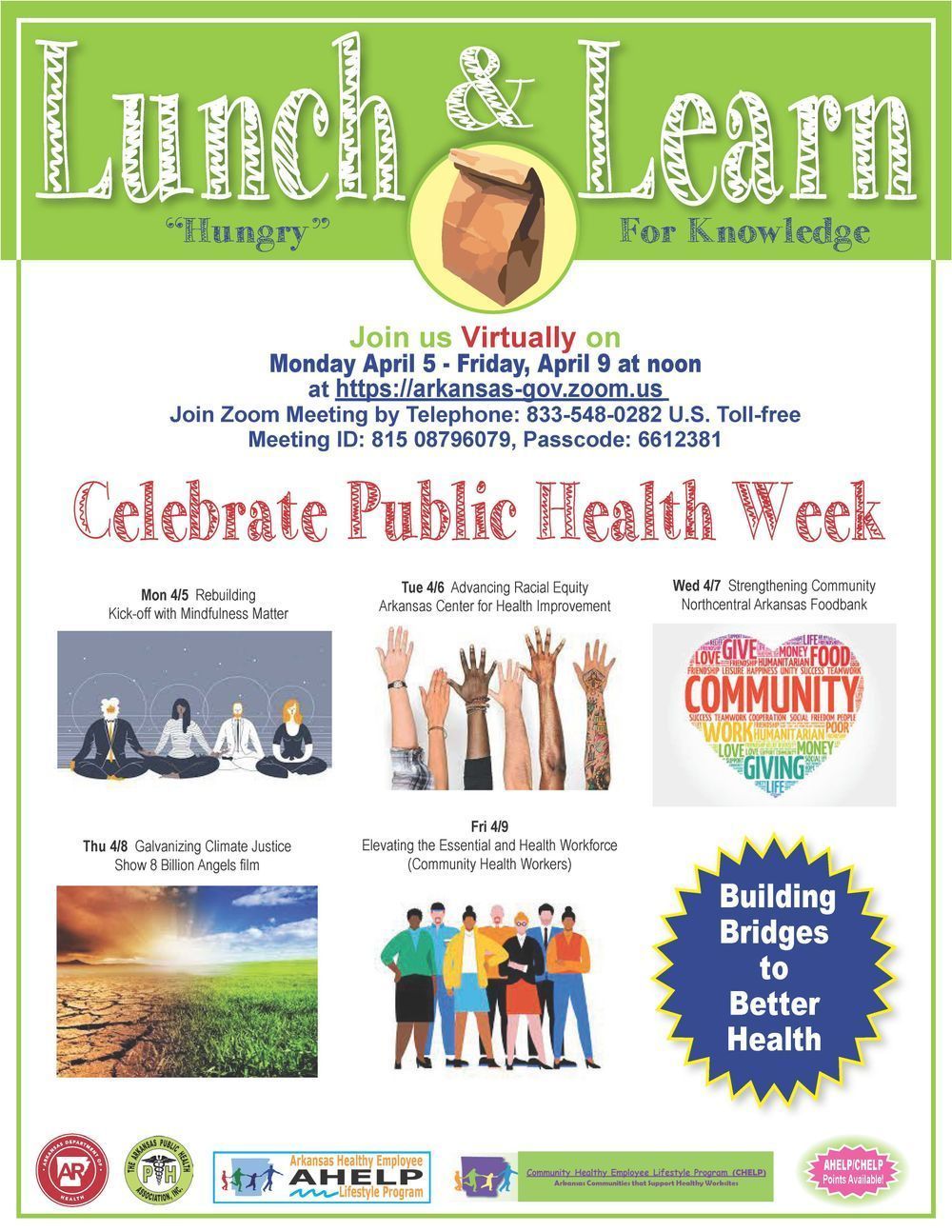 Daily Trivia Contest
In honor of NPHW, we had daily trivia questions posted on the Facebook page.  The next day the link to the answers would be posted along with that day's trivia questions. Click here to see the questions and answers.