Arkansas Public Health Association 2022 Virtual Conference
"Public Health is Where You Are"
The ArkPHA annual meeting is a place where public health professionals come together to learn, network, and engage with public health leaders and organizations to discuss the latest in research and best practices in public health. Join us online during National Public Health Week for our 1st virtual conference.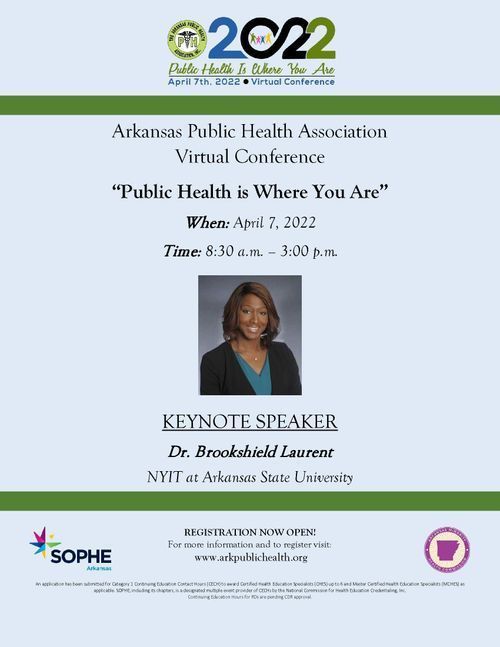 For registration information click here. 
For more information or question regarding the conference, contact secretary@arkpublicheath.org.