National Public Health Week - April 5-11, 2021
The Arkansas Public Health Association will not be holding an in-person conference this year due to the pandemic.  We will, however, be having some special events and celebrations during NPHW.  Look for more info to come soon!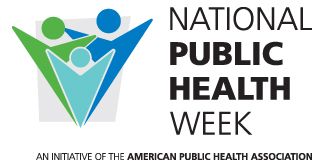 Building Bridges to Better Health
We may be physically distant from each other, but now it's more important than ever to come together. That's why our 2021 theme is "Building Bridges to Better Health." 
Making communities safe and healthy is public health's top priority. COVID-19 has made that even more important. Even though we won't gather in person, social media and virtual platforms make it easier than ever for us to connect, create and take action.
NPHW 2021 will take place completely virtually April 5-11, 2021. Stay tuned for updates on daily themes and lots of ways to get involved.
We know that by building connections, we make our communities healthier, safer and better for all.    
Help us keep the conversation going.