National Public Health Week - April 5-11, 2021
The Arkansas Public Health Association will not be holding an in-person conference this year due to the pandemic.  We will, however, be having some special events and celebrations during NPHW.  See additional information below! 
Thanks to the partnership with the Arkansas Department of Health Office of Communications and Hometown Health Improvement for making this possible!
To access the presentation recordings from this week, click

here

.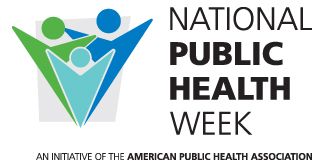 Building Bridges to Better Health
We may be physically distant from each other, but now it's more important than ever to come together. That's why our 2021 theme is "Building Bridges to Better Health." 
Making communities safe and healthy is public health's top priority. COVID-19 has made that even more important. Even though we won't gather in person, social media and virtual platforms make it easier than ever for us to connect, create and take action.
NPHW 2021 will take place completely virtually April 5-11, 2021. Information on daily themes and lots of ways to get involved are included in the toolkits below.
We know that by building connections, we make our communities healthier, safer and better for all.    
Help us keep the conversation going.
Toolkits and other sharables
This toolkit is designed to help you reach out to your local community and elected officials to promote National Public Health Week in an easy and convenient way. It includes logos and graphics, as well as PSAs and letters for electronic and print uses. Please contact your HHI staff person if you need assistance.

This toolkit is designed to assist you in promoting National Public Health Week, as we highlight the essential partnership between public health and school health. Healthy schools equal healthy communities.