Registration for the 71st Annual Meeting NOW OPEN. Early bird rate of $100 for members EXTENDED until March 6, 2019. Register today!
Join here! and use the "member" rate
Arkansas Department of Health management has approved of reimbursement for agency staff to attend the annual meeting. Conference expenses include registration, hotel, and travel.  The registration rate is $100 from January 1st through February 28th. ADH attendees will need to use the paper registration form for approval by your supervisor.  Once this is approved, you can either mail this form with your payment to Andi Ridgway at Slot 21 or pay the registration online.
The ADH registration form and travel policy are located below. Please be sure to follow instructions to obtain reimbursement.
In addition to these travel guidelines ADH will not allow reimbursement for vicinity miles from Central Office or any other Pulaski County office/unit to the conference site.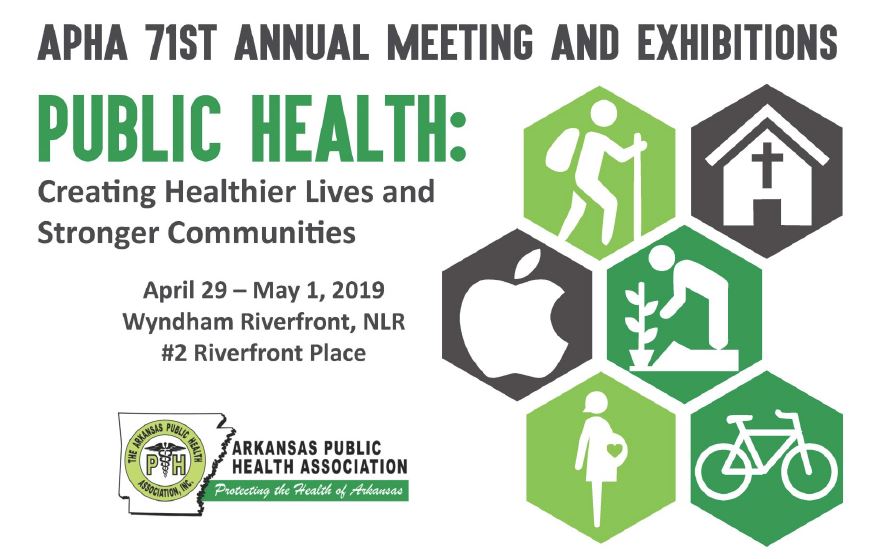 APHA 71st Annual Meeting and Exhibitions
This form stopped accepting submissions on April 19, 2019 11:59 pm CDT.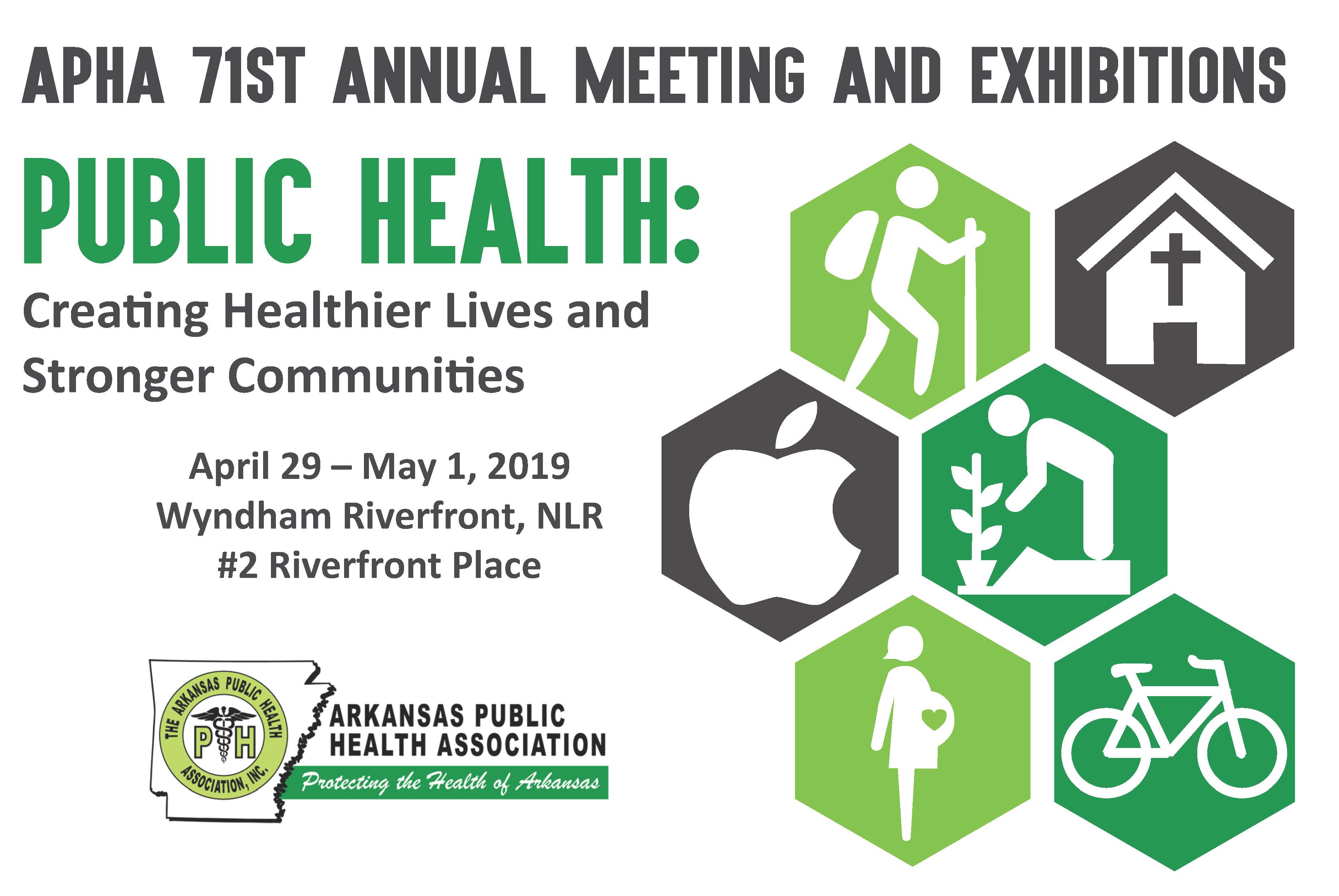 This year's conference theme "Public Health: Creating Healthier Lives and Stronger Communities," is centered on the role public health plays in both individual and community health. Public health promotes and protects the health of people and the communities in which they live, learn, work, and play. Strategies to improve the public's health are multifaceted and involve multiple entities, including federal and state governments, health providers, faith- and community-based organizations, and individuals.