Register today to reserve your spot at APHA 2020 Annual Meeting
Click here to register for APHA 2020 Annual Meeting.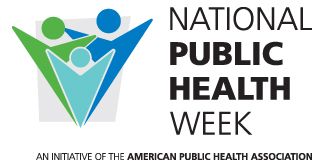 Presentations, speakers and activities are confirming quickly. To view the most up-to-date agenda, click here.
ArkPHA is excited to be hosting our annual meeting during National Public Health Week. This is the 25th anniversary of the NPHW celebration. Join us for some exciting activities during the conference and this week. We will be hosting a film screening of 8 Billion Angels, a film that kicked off the Film Festival that was part of the American Public Health Conference in Philadelphia in Nov 2019. The screening will be held on Tuesday, April 7 at 3 pm.  You don't have to be registered for the conference to attend the screening. 
Registration Prices
APHA Member Registration - $100

Non - APHA Member Registration - $125

Student - $50 (Go here to apply for a student scholarship)

Speaker - $0

Poster Author - $0

Non - Profit Exhibitor (includes ONE complimentary registration) - $250

Commercial Exhibitor (includes ONE complimentary registration) - $350
Registration for the APHA Annual Meeting will close on April 1st and APHA will be unable to refund registration fees for any cancellations after this date.
Important Registration Information
To pay by check or purchase order - Use discount code "mailcheck" - Complete the online registration for each conference attendee. An invoice will be emailed to you for submission of your check/PO payment. All checks and purchase orders are to be made out to the Arkansas Public Health Association and mailed to P.O Box 250327 Little Rock, AR  72225-0327
Click below to register.