Quinyatta Mumford, MPH, CHES®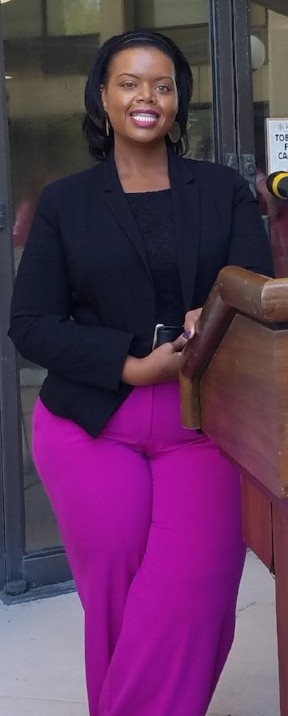 A Greeting from your President:
I am honored to serve as the president of the Arkansas Public Health Association.  I look forward to a year of growth and innovation.  It is my sincerest hope to see the Association revived to its full potential.  As the field of public health evolves, so shall the association.  As we move forward, it is imperative that we continue to create partnerships and foster information sharing among public health practitioners and those who advocate for the health of all Arkansans.  
Over the past few months, the Executive Council has been working to establish a student assembly as a means of increasing our engagement with future public health practitioners.  I would like to thank Dr. Austin Porter for taking the lead on this initiative.  On behalf of the Council and Dr. Porter, I am pleased to announce that we have partnered with the University of Central Arkansas to support their Health Sciences Club.  These students are eager to engage with public health professionals and to serve in the association.  As we continue to move forward with this initiative, the student assembly will expand to include other state universities with public health disciplines.  
The Arkansas Public Health Association is rooted in rich history, but all things must change in order to flourish.  I am happy to report that our return to Little Rock was a success.  The 2017 annual meeting was exceptional, with more than 300 attendees, 50 presenters, and 30 exhibitors.  We could not have done it without the support of our sponsors.  I want to extend a heartfelt thank you to the Arkansas Minority Health Commission, the Arkansas Department of Health, the Arkansas Foundation for Medical Care, and the Arkansas Board of Health Education for their continued support of the association and the health and well-being of Arkansans. 
With renewed passion, we will return to Little Rock for the 70th Annual Meeting.  I am pleased to announce that we will be partnering with the Arkansas Chronic Disease Coordinating Council to present Pathways to Health Equity: A Glance at the Social Determinants of Health, Health Policy, and Advocacy, on May 9-11, 2018.  Where we live, work, play, and congregate has the potential to impact our overall health and wellbeing.  Join us as we discuss how social and economic determinants are influencing health in the natural state.  I look forward to three days of networking and information sharing among public health practitioners, advocates, and students.  
I would like to extend a warm welcome to all of our new members!  To both the veterans and the new members I want to encourage you to get involved.  If each of our 300+ members made one small contribution to the growth of the association, the impact would be tremendous.  Don't know where to start?  I encourage you to take a look at the sections and determine which fits your professional and personal public health needs.  The sections provide an opportunity for you to collaborate with professionals that share your strengths and can aid in providing solutions to any challenges you may incur in the field.  Please reach out to your section chair and find out how you can get involved.  
In Health, 
Quinyatta Mumford